Meet Carlie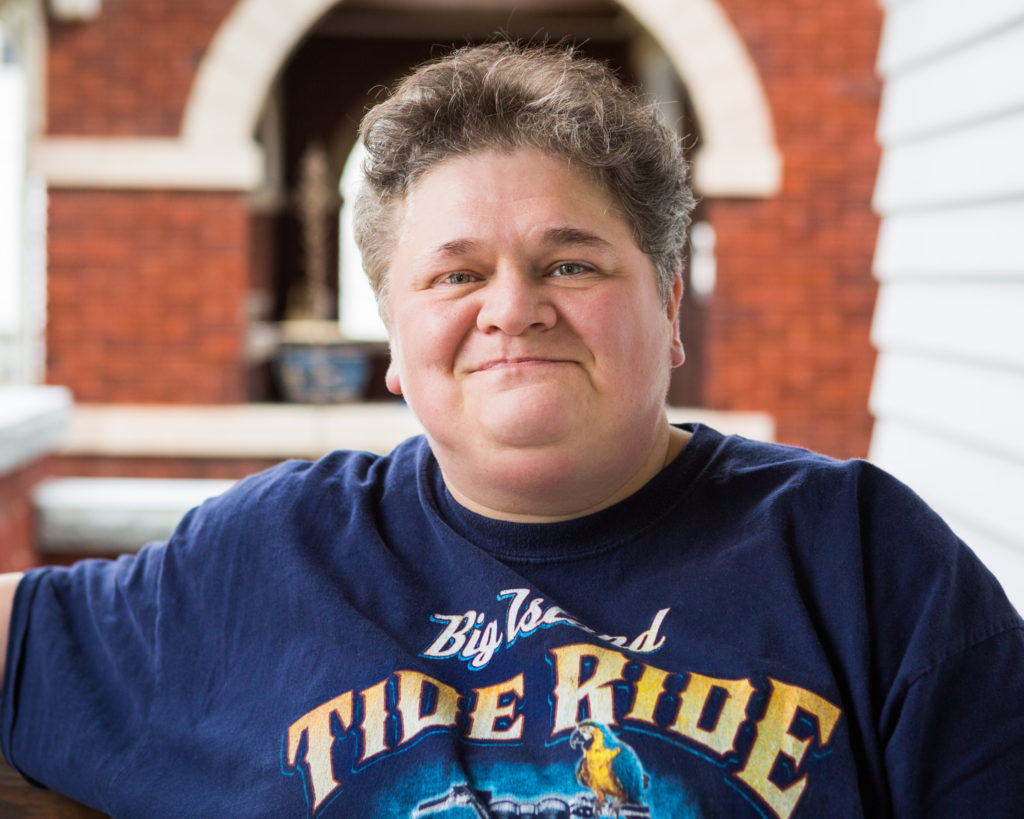 When storms were nearing the Oregon coastline, when waves grew as tall as buildings and beach goers were booking it to their cars, that's when Carlie would head to the water.
A member of the Coast Guard, Carlie served on search and rescue and law enforcement teams. It was her job to run towards the storm. She saved people when their boats caught on fire. She jumped out of helicopters for rescue operations. During rough-sea rescues, Carlie strapped herself onto the only self-righting boat the Coast Guard owned so that if the boat went under, she went with it until it could right itself.
Petite but strong, Carlie excelled in the military. She wanted to be a marine biologist, but without the funds to afford college, serving our nation seemed like her best hope for getting there.  
No one told her what being the only woman in a station with 78 men could mean. The forms of abuse it could lead to. How helpless and lonely it could feel. After two years in the service, Carlie received an honorable discharge. The Coast Guard said if she didn't talk about what she experienced from her fellow colleagues, then she could go in peace.
But trauma doesn't care where you go. And when Carlie moved back to her mom's house in Charleston, it followed her there. It took her years to even find the words the describe her trauma. And instead, she found drugs, mainly opioids, to help her get by.
"I battled some demons like a lot of vets do," Carlie said. "For years I battled some addiction problems and mental issues that I wasn't aware of."
Eventually, her mom told her she had had enough. She was done taking care of her.
 "I knew I had two options – death or prison," Carlie said. "So I chose to get better."
Carlie spent 30 days in a mental-health facility and then 90 in a recovery center in Huntington. They say you have to get clean for yourself, but Carlie knows who she really did it for — her mom.
"I had wasted a lot of my life with her doing all bad stuff. … I didn't want her to die never having known a good relationship with her daughter," Carlie said.
When Carlie left the recovery center, she was clean, but homeless. She lived out of the women's shelter on Charleston's East End for a while, before transferring to the Twin Cities shelter in St. Albans.
With nothing to her name, no money and barely any belongings, Carlie relied on the shelter for everything: a warm bed and food and even bus tickets to get to her drug-treatment program. But she was determined to stay on the path.
"I didn't have anything else to do but move forward," she said. After two years, the staff at Twin Cities took notice. They recommended her for a spot in one of Covenant House's community housing sites.
She's reconnected with her mom. Every day she travels from her home on Charleston's East End to her mom's house on the West Side, taking her the things she needs, making sure she's taken care of.
And just recently, Carlie said, for the first time in her life she's the proud owner of address labels. It might seem silly, but the rectangular adhesives have become an important symbol since her recovery. It's something concrete that says, "I am somebody."  

You can hear the pride in her voice when she says it. "I am somebody."
When you make a donation to Covenant House this holiday season, 84 percent of every dollar will go directly into eradicating homeless, creating well being and lifting up our friends like Carlie.
Please join us in our mission of fearless advocacy this holiday season.