Recent News
---
Covenant House Releases House Call, the 2018 Annual Report and 2019 Newsletter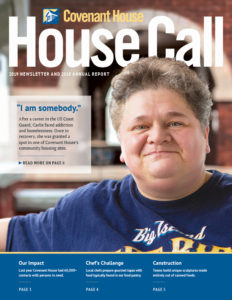 We are once again honored to present to you the 2018 Annual Report. Our community Board of Directors and executive leadership believe transparency and ethical stewardship are a moral imperative. Our mission drives our work. Community support sustains us. We make your generous donation go a long way. In this issue of House Call, we introduce you to Carlie, who was granted a spot in one of Covenant House's community housing sites after overcoming addiction.
Read and download House Call here.
---
Covenant House Releases the 2017 Annual Report and Newsletter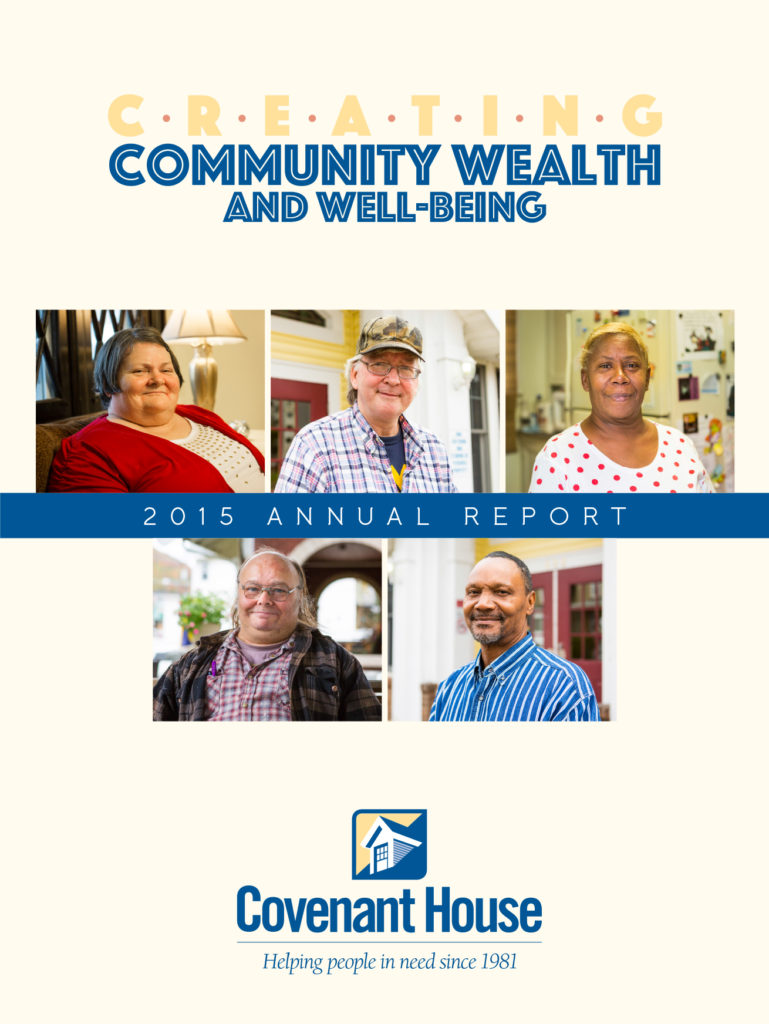 We are honored to report to you, our community, the impact your generous support spreads throughout our beloved city and valley. Transformative impact of this magnitude only happens through the power of collaboration. We are only a part of a broader community network committed to social change through seeking social justice. Thank you for supporting these collective efforts. As promised, we pledge responsible and transparent leadership. For the third consecutive year, 84% of every dollar donated goes directly back into helping our most vulnerable citizens. Meet Joey and Cena through their stories on the back page of the annual report. They will tell you how your belief in and support of the Covenant House mission transformed their lives.
Read & Download the full 2015 Annual Report here.
---
Teams use 'yes we can' approach to help Covenant House
The Clay Center is full of creative "can"-sculptures this week. The items used to build them will go to others in need. Teams used more than 18,000 cans of food to build eight structures.
Read the full article here: April 4th – Fox News – Canstruction Coverage "Teams use 'yes we can' approach to help Covenant House"
---
Local chefs prepare for Covenant House Chef's Challenge fundraiser
Seven area "celebrity" chefs will be rubbing elbows April 5 for the Covenant House of Charleston's sixth annual Chef's Challenge fundraiser dinner.
Now before you walk into the Charleston Civic Center's South Hall expecting to see a challenge, there are a few things you should know about the nonprofit's largest fundraiser.
Read the full article here.
---