Visit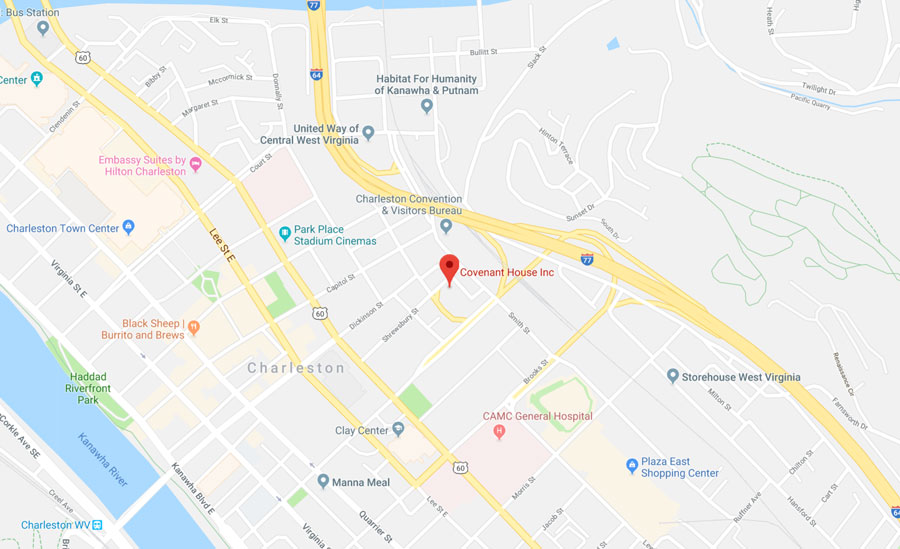 600 Shrewsbury Street
Charleston, WV 25301
304-344-8053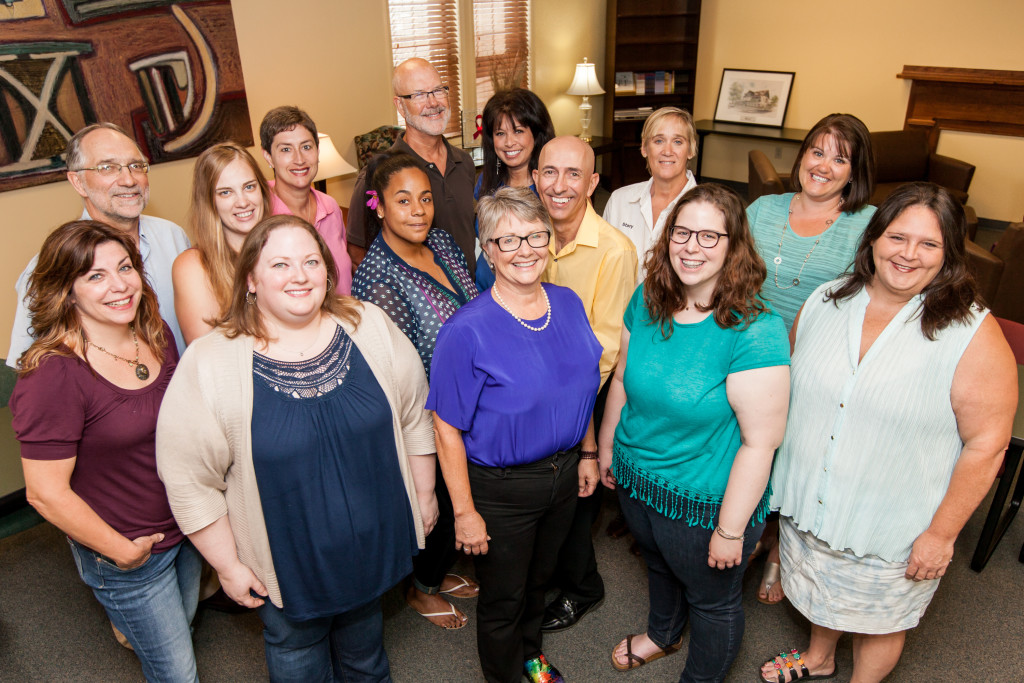 Hours & Directions
Covenant House is conveniently located on Shrewsbury Street right behind the Capitol Market in Charleston, West Virginia. Whether you need our services, or just want to learn more about us, we welcome you and look forward to meeting you.
Covenant House is open weekdays from 8:00 am – 4:00 pm and is located at 600 Shrewsbury Street in downtown Charleston near Capitol Market. From I-64, take Exit 100 and exit onto Capitol Street. Turn right at the bottom of the ramp, and Covenant House is the large yellow building on the corner. Parking is available in the rear lot.
The Service Center is open weekdays from 8:00 am – 4:00 pm and closed for lunch from 12:00 pm – 1:00 pm.
The Reverend Jim Lewis Choice Food Pantry at Covenant House is located on the first floor in our Service Center and is open weekdays from 9:00 am – 12:00 pm. Families and individuals in Kanawha County can access food, diapers, and hygiene items twice a month without fear of judgment.
Schedule A Tour
The best way to understand our work and programs is to schedule a tour of our facility and see our staff in action. Groups can visit our offices and meet our staff.
Service Center Donations
Covenant House accepts in-kind donations for the Service Center, and Food Pantry, as well as donations for other programs.
To donate items, bring them to Covenant House as mentioned above. Receipts are available for your donation.
All in-kind donations (food, toiletries, etc.) may be dropped off at Covenant House weekdays between 8:00 am and 4:00 pm, closed for lunch from 12:00 pm – 1:00 pm. Please enter the rear parking lot and follow the directions posted on the bulletin boards. Receipts for your donation are available.