Darryl Henry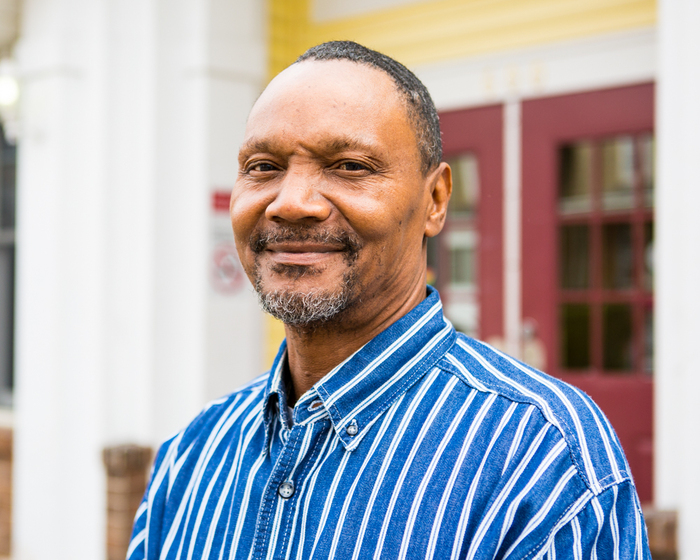 Darryl Henry was angry.
All his life, he felt picked on. Singled out. He felt like his family's punching bag, the brunt of his 11 brothers and three sisters jokes. The stress ball, they liked to squeeze.
He grew up in Charleston with a chip on his shoulder. The older he got, the more the chip grew.
"I was very angry, very violent," he said.
The kid who felt bullied by his siblings, became a bully. Someone who wasn't afraid to use violence, someone who looked to alcohol and drugs to provide an escape from a world he felt had been so unkind.
Get high. Go to jail. Wake up in the same old dirty clothes. Get released, get back on the streets, and then do it all over again. The spiral continued.
"I struggled, and I struggled, and I struggled," Darryl said.
For years Darryl was homeless, living in and out of men's shelters. He didn't talk to his family. He tried to make it on his own.
He made regular visits to Covenant House's Drop-In Center in downtown Charleston. In the wintertime, he'd go there to warm up, maybe for a cup of hot coffee. He knew he could always wash his clothes there. And the employees there were kind to him, welcoming. He didn't feel judged.
"When I really needed help, they were there. They were there for me."
When Darryl made up his mind that he wanted to make a change, it was the employees of Covenant House that he confided to. They found that he qualified for their Housing First program, which helps those experiencing homelessness get into permanent housing. Covenant House worked alongside Darryl make sure he had the resources and support to help him get clean.
"I mean they do pretty much anything and everything but hold your hand. You know, if you need it, they got it, they share it," Darryl said.
"… You're only going to suffer for as long as you choose to suffer," he added. "You know? 'Cause help is out there."
It's been over two years since Covenant House helped Darryl move into his home. He's still there and he's still clean.
Covenant House is the helping hand that provides the tools needed by our community's most vulnerable citizens to lift themselves out of homelessness, poverty, and abuse.