Betty Meddings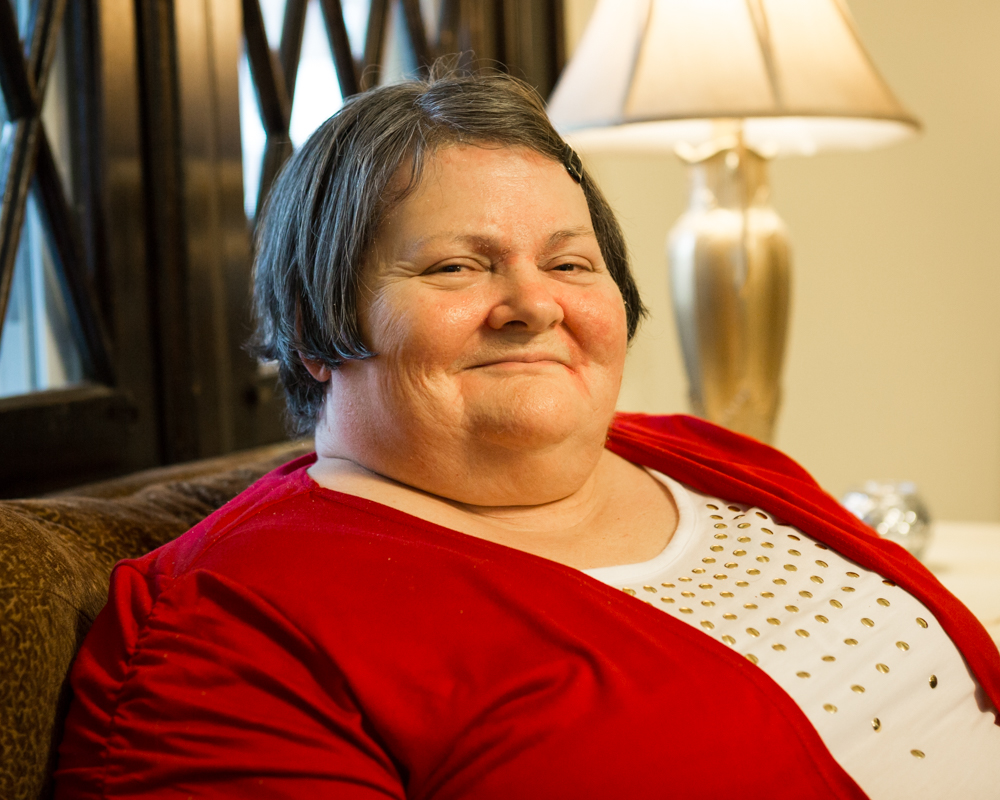 Creating a new family: Betty Meddings's Story

For the past two years, Betty Meddings has made her home in a little house provided with the help of Covenant House's Community Housing Program with her two friends, Jack Stuck and Betty Hendershot. Previously, Betty lived in the homeless shelter Twin Cities in Saint Albans, but she jumped at the opportunity to have a space of her own when Covenant House's Phil Hiaman paid their shelter a visit.
One of the things Betty likes most about her new home is the sense of community – her family is spread out between Alabama, Florida, and Georgia, so she isn't able to see them very often. Says Betty, "When you live in community housing, you're like family. And families disagree sometimes, and most of the time they get along, and that's the way it is with us. We have our days. But I think of them as my family."
When Betty isn't spending time with Jack and Betty in their home, she enjoys the privacy of her room. She's particularly happy with the help that Covenant House continues to provide.
"They keep the place up. They don't just put you there and expect you to do everything. They keep the houses up very nice and they work with us if we have a problem. They're very good about that."
Services like those provided by Covenant House are vital for many in the Charleston area who regularly experience housing instability. For Betty and countless others like her, Covenant House means the difference between having a safe place to lay her head down at night and living on the street. Consider a donation today to keep Covenant House providing crucial housing and food access services to West Virginians of all walks of life.