Chef's Challenge 2021
Oct. 5, 2021 from 6–8pm at the Clay Center in Charleston, WV
Covenant House invites you to participate in the premiere fundraising event benefitting those in need in our community.
Join us for this one-of-a-kind, sellout event. Guests enjoy a gourmet, sit-down, multi-course meal prepared by local celebrity chefs. Each dish uses food typically found in our food pantry—that's the challenge! This year, in addition to supporting the work of Covenant House, proceeds from Chef's Challenge will also benefit the participating local restaurants. Reservations go on sale in August. Click here to download the Chef's Challenge Sponsorship Guide.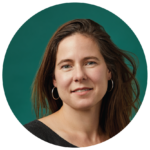 Chef's Challenge 2021 will be hosted by Anna Sale.
Anna is the creator and host of the Death, Sex & Money podcast and author of Let's Talk About Hard Things.